Уважаемые участники, подскажите пожалуйста что за произведение (фрагмент?) и какого автора. Файл найден на диске с органной музыкой Баха.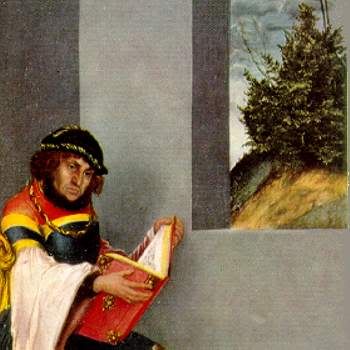 UPD: CRANACH, Lucas the Elder "Altarpiece of the Holy Family" 1509
Oil on panel, 120 x 99 cm (central panel), 120 x 43,5 cm (each wing)
Städelsches Kunstinstitut, Frankfurt

произведение целиком:
http://www.wga.hu/art/c/cranach/lucas_e/3/07holyfa.jpg

Спасибо всем огромное за ответы!!!